Description
Local Blogger Bong QiuQiu's Special Recommendation
Expressions Slimjuice

" I am glad I embarked on my detox slimming journey, which gave me the body confidence I need. " (Pearly, 2016)
" SlimJuice was unbelievable because it helped to reset my satiety levels and to control my food intake. I found myself being able to say "stop" when i have had enough food for a meal. I found myself snacking less during the day and the need for late night suppers vanished as well. "" My sister SAW the effects of my weight-loss and became motivated to take Slimjuice as well. All she did was to drink a sachet accompanied with a glass of warm water every morning before she went to work, and she proceeded on with her usual dail meals, and she lost weight as well. She told me that she felt like she needed to eat less, felt full easily and she did appear slimmer after having consumed it for about a week, yay!"

(Sophie, 2016)
*disclaimer – Results may vary base on the individual.
A Revamp of KiloKiller
SlimJuice is a 5-step slimming supplement that targets your unwanted fat cells.
A healthier and easier way to lose those excess kilos and reshape your body in no time!
Have you tried numerous slimming and detox products but to no avail?
Does it frustrates you that your efforts are going down the drain?
Fret not, Expressions has just the solution FOR YOU!
With our winning and 100% proven formula, you can expect to eliminate those stubborn fat cells effectively and efficiently.

GET READY TO SAY GOODBYE TO THOSE BAGGY CLOTHES.
---
2 WEEKS DETOX PROGRAM
✓ 2 bottles of Formula 2
✓ 1 box of Slimjuice
Local Blogger QiuQiu's Recommendation
" I find it quite amazing how Expressions can make me, from feeling like a disheartened and fat new mom, to a hot mom now "
(QiuQiu, local blogger)
*Click on image below to see review*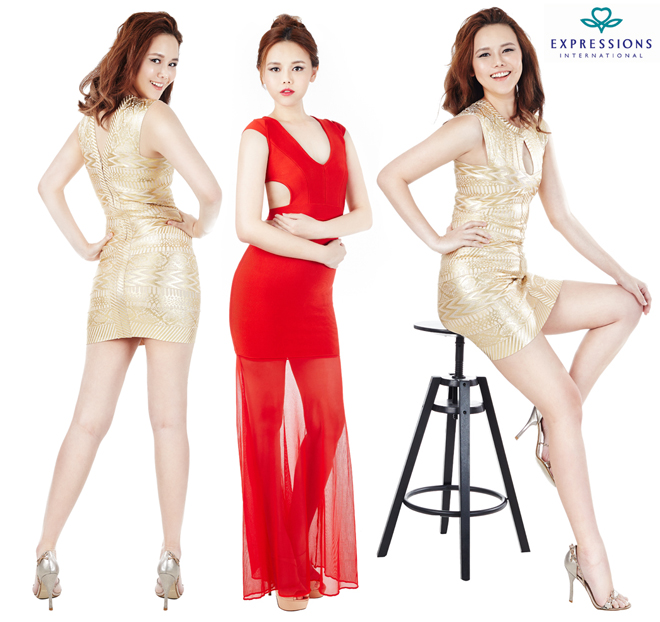 " Thanks to all the treatments at Expressions, i saw great improvements in term of my stretchmarks and cellulite. It's all getting less visible now =D And i feel myself feeling lighter and much more energetic, kind like feeling and looking from age 28 to 22 HAHA. " 
" Thank you Expressions for getting me back in shape.. Now i feel so much more confident and happy! "
EXPRESSIONS FORMULA 2 HERBAL FAT BURNING.
LOSE 2 KG IN 2 WEEKS!
100% NATURAL HEATLHY WEIGHT LOSS

EAT AND BURN FAT AT THE SAME TIME!!!
A combination of Natural Herbs that help your body to:
 ■BREAK DOWN CELLULITE
■ ELIMINATE BODY WASTE MATERIALS
■ REDUCE WATER RETENTION
■ INCREASE BLOOD CIRCULATION
■ APPEASE APPETITE NATURALLY
Contains a combination of pure natural herbs that work together to strengthen the elimination system. This herbal supplement helps to appease the appetite. It also helps the body to break down and dissipate excess fat around the heart and other vital organs.
CHICKWEED – Treat blood toxicity. Reduce excess fat. Protect damaged or inflamed tissues.
LICORICE ROOT – Treats adrenal insufficiency. Helps counteracts stress.
BLADDERWRACK – A reducing aid for weight problems.
BURNDOCK ROOT
– Treat water retention and infections of the urinary tract.
HAWTHORNE BERRIES
– Normalizes blood pressure. Good for circulation.
PARSLEY ROOT
– Build energy. Treat water retention & bladder infections.
KELP – Used in the recovery from acute ailments and in building energy back for those suffering chronic diseases.
GOTU KOLA – One of the best herb tonics used for all ailments of the mind and nerves.
FENNEL SEED – Relieves gas and pains in the bowels. Lubricates the intestines.
---
Expressions Lavender Massage Oil has intensive detoxifying properties which targets excess fat, and cellulite, stimulate lipolysis, contours the body and clears stretch marks. It also helps reducing fatigue and stress. This slimming oil is excellent for day and night use, good for blood circulation, deep tissue massage and thermal blanket. It can be used on its own as well as combined with other slimming treatments.
√ DETOXIFICATION
Safe and effective elimination of harmful substances or waste materials accumulated in your body.
√ SLIMMING – FACILITATES LYMPHATIC DRAINAGE
Efficient removal of excess fat and stubborn cellulite build up. It also prevents accumulation of under-skin fatty tissues.
√ ELIMINATION OF SAGGING SKIN
Tone, contour and tighten your muscles in order to prevent and reduce flabbiness and slackness.
√ REDUCTION OF STRETCH MARKS
Diminish the visibility and appearance of stretch marks and scar tissues by helping nourish and soften dry and damaged skin.
Expressions Lavender Massage Oil contains a very potent blend of natural fruit oils that helps to break down excess fat and stubborn cellulite build-up. This combination of oil acts as a diuretic which helps to minimize water retention in the body.
EXPS Lavender Slimming Massage Oil contain a very potent blend of natural fruit oils that helps to break down excess fat and stubborn cellulite build-up.
This combination of oil acts as a diuretic which helps to minimize water retention in the body.

How to use: 
For massage purpose:
Can be used for full body or specific areas massage.
For body care purpose: 
Apply with broad circular movements all over the body. Finish by kneading between thumb and index finger, rolling the skin from thumb to index.
For slimming purpose:
Apply on problem areas such as tummy, thigh or love handle and use cling fling wrap for an hour.
After the wrap, use thick blanket to cover your body for effective circulation.
*disclaimer – Results may vary base on the individual.
---

Tired of not getting the results you wish out of slimming products?
Failing yet and again to slim down to your ideal weight?
Fret no more. Drink BiOrigine Tea to uncover the slimming secret of petite French ladies!
Consisting organic French herbals, one tea-bag infusion would yield a cup of hot, fragrant tea that promotes necessary chemical reactions for slimming!

Consume the tea TWICE A DAY, MORNING AND NIGHT!
BiOrigine Tea slimming solution works in two simple steps :
1) Morning Boost blend contains verbena, mint, and sweet orange. This concoction would boost your metabolism and improve bowel movements, reduce bloating and excess liquid retention in different cell layers in your body.
2) Night Cleanse blend contains mainly of active green tea leaves that are known to work overnight to burn stubborn fatty cells and boost your metabolism further overnight so you could pass waste materials easily in the morning.
Regular consumption of the tea would result in reduction in waist line, overall body weight, and fat deposits in your body.
Each box contains 30 sachets for 30 delicious, fat-burning tea infusion!