Description
MAY We LOVE Parents' Day


Find the BEST gifts for your wonderful Parents




from Expressions




(1-FOR-1 Essential Oil + Mini-Flowers Heart Shape Box)
or PAMPER her with pretty items
Celebrate MAY LOVE with Expressions amazing GIFT!
Here are our MAY LOVE gift ideas for all budgets.
This special gift will SURE keep her happy…
NOT TO WORRY ABOUT slow delivery.
Items will receive within 2~3 days once payment made 
Cannot Choose HEART SHAPE BOX
– RANDOM Gift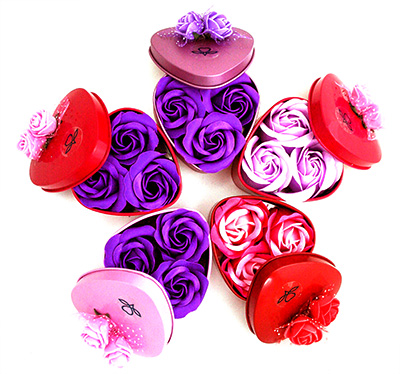 Anti Zika/Dengue/Mosquitoes/Detoxify/Fragrance
Main Benefits for LemonGrass Essential Oil
Act as a insect repellent (Anti Zika / Dengue / Mosquitoes)
Stimulating
Tonic and restorative effect
Room refresher
Relieve jetlag
Soothe and relax athlete's foot
Keep pets clean of fleas, ticks and lice
Improves circulation
Promotes lymph flow
Antiseptic
Anti-inflammatory
Antifungal
Anti-actenal

Is the haze troubling you and your family?
Through diffusion, haze travels and pollutes the air you and your loved ones are taking in.
It is almost impossible to get rid of the haze.
But with Ning Breathe Essential Oil, you can rest assured that the impurities and toxins are being countered.
Ning

100% Pure Therapeutic Grade Essential Oils +

Based Oil
Ning essential oils are highly concentrated aromatic essences of plants from around the world. These oils are extracted directly from roots, wood, flowers, fruit and/or leaves. NING takes great pride in providing 100% Pure Therapeutic Grade Essential Oils known as Grade l and generally the prices are double and triple compare to a blended oil. Visit our showroom to find out more …
The current promotion is Ning blended essential oil Grade ll (added with 50% based oil) which is safe to apply onto the skin directly. You can add on diffuser/detoxify the air by spraying/use as massage oil. We advise customers to do a test on the skin before apply on to the whole area.  Please read instruction carefully on the use of blended essential oil as you can put more drops and starts of by trying small dosage and increase gradually.
How do Essential Oils work?
Essential Oil will have immediate effect on sense of smell (Olfactory System) and olfactory receptor cells are stimulated
Impulse will be carried to emotional center of brain (Limbic System)
Limbic System connected to areas of brain linked to breathing, memory, blood circulation, and hormone regulation
When applied topically, the essential oil will be drawn into bloodstream via diffusion and circulated throughout the body
Essential Oil will penetrate into tissues and transport via bloodstream to cells, organs and systems of body
Absorbed best on clean, warm, moist skin where blood vessels near surface 
Art of Essential Oil
Cleanse or detoxify


Categories of Essential Oil
Essential oils are categorized by: Their plant type (ie. Citrus) and by their note (ie. Base note)
| | | | |
| --- | --- | --- | --- |
| Categories | Top | Middle | Base |
| Estimate duration of essential oil staying in the body | | | |
| Types | Orange | | Patchouli Sandalwood Cedarwood |
| Characteristics | Very stimulating, highly volatile | | |
Aromatherapy Weight Loss Inhaler
To use your aromatherapy weight loss inhaler, take three long, slow, deep breaths of the aroma. Take a short break, then take three more deep breaths. Do this three times. Sniff long and hard through each nostril. Really flood your nose with scent – in this case, more is better!
Aromatherapy Weight Loss Blend: 10 drops Lime essential oil, 10 drops Grapefruit, 5 drops Lemon essential oil, 5 drops Peppermint essential oil & 120ml Grape Seed carrier oil. You may add another drop of Orange essential oil to overcome depression and gives emotional support

.
The trick to use these essential oils to curb your cravings and suppress your appetite is to inhale the appetite-suppressing essential oil for at least five minutes. Inhaling for less than five minutes can actually stimulate your appetite – not good!
Tips: Choose Essential Oil for Different Stress Related Conditions

Problems

Essential Oil

Usage Methods

Nervous Tension

Cedarwood




Lavender




Lemongrass




Peppermint




Orange




Patchouli




Rosemary

Use as a massage oil. 




Use in an oil burner. 




Use in a warm bath. 




Use as a warm compress, place on forehead or back of neck.

Stress

Cedarwood




Lavender




Lemon




Lemongrass




Peppermint




Orange




Patchouli




Rosemary

Use as a massage oil. 




Use in an oil burner. 




Use in a warm bath.
Fatigue
Eucalyptus
Lavender
Lemongrass
Peppermint
Patchouli
RosemaryUse as a massage oil.
Use in a warm bath. 
Use in a diffuser.
Insomnia
LavenderUse in a diffuser. 
Use in a warm bath. 
Use as a massage oil.
Anxiety
Cedarwood
LavenderUse in a diffuser
Use in a warm bath. 
Use as a massage oil. 
Inhalation directly from the bottle. 
If suffer from anxiety attacks, carry tissue with drops of oil, inhale as required.
Depressions
LavenderUse in a diffuser. 
Use in a warm bath. 
Use as a massage oil.
Inhale directly from the bottle.
Nervous Exhaustion
Eucalyptus
Lavender
Lemongrass
Peppermint
Patchouli
RosemaryUse in a diffuser. 
Use in a warm bath. 
Use as a massage oil.
Use as a foot bath.
Skin-patch Test for Undiluted Oil
Never drop 100% pure essential oil onto the skin as it has stinging and dryness effect to your skin. Customer can smell the scent from a distance.
If you wish to test before massage/or apply on the skin, you need to mix 1 drop of the essential and a teaspoon (5 ml) of carrier oil – example grape seed oil.
Place one drop in the crook of your arm, at the elbow. Then bring your hand up to your shoulder and hold it for 3-5 minutes. If there is no redness or itching, it is safe to use the oil.
If you have never used any form of carrier oil on your skin, it would be advisable to first do a skin patch test using only the carrier oil.
What to do if you have a reaction to essential oil?
Gently swab the affected area with carrier oil or vegetable oil or milk & then wash with soap & water., do not continue to use the product.

Storage for Essential Oil
Do not put near warm/spot light area, heat, strong light or sunlight, moisture and extended exposure to oxygen which will cause essential oils and blends to degrade.
Keep essential oil in a dark, cool area, with the lid tightly on as soon as you are finished using them.
All straight citrus oils (Lemon, Lime should be refrigerated) as they have short shelf-life and are the most susceptible to being compromised. 
Do not tilt the bottle; it should be standing position all time, as oil snip out easily even it is closed tight.

Precaution
Do not apply directly to skin; always dilute with carrier oil. Essential oils are very concentrated. Dilute all essential oils before applying to the skin, used carrier oil,  or in water as when used on a compress. Take special precautions with applications near delicate skin or eyes area.
Overexposure to essential oils, especially in confined areas, can cause dizziness, nausea, light headedness, headache, blood sugar imbalances, irritability, euphoria.
Store essential oils out of sun & extreme weather conditions
Keep away from children, eyes, mucous membranes, open flames & treasured surfaces
Should you have any questions or concerns, please consult with a trusted wellness consultant or aestheticians before taking or using any essential oils
Ning Essential Oil is not intended to diagnose, treat, cure, or prevent disease
The user assumes all risk, liability & responsibility.
*Please reserve away from fire or flamable area.