Description
Actress Michelle Chong's Special Recommendation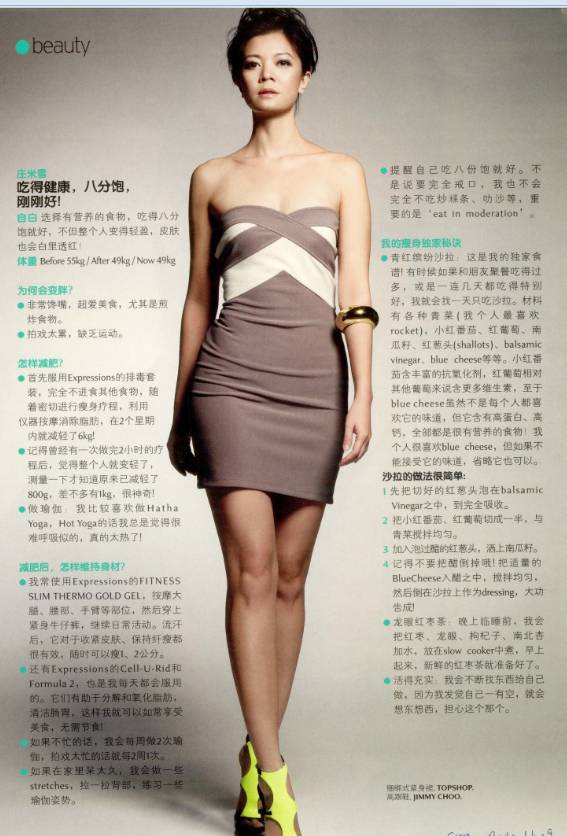 " 55kg to 49kg "
Local Blogger QiuQiu's Recommendation
" I find it quite amazing how Expressions can make me, from feeling like a disheartened and fat new mom, to a hot mom now "
(QiuQiu, local blogger)
*disclaimer – Results may vary base on the individual.

*Click on image below to see review*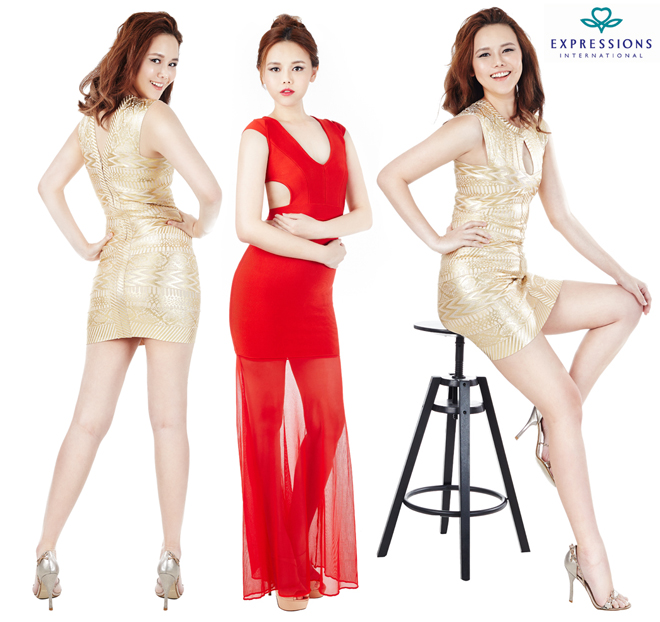 " Thanks to all the treatments at Expressions, i saw great improvements in term of my stretchmarks and cellulite. It's all getting less visible now =D And i feel myself feeling lighter and much more energetic, kind like feeling and looking from age 28 to 22 HAHA. " 
" Thank you Expressions for getting me back in shape.. Now i feel so much more confident and happy! "
EXPRESSIONS FORMULA 2 HERBAL FAT BURNING.
LOSE 2 KG IN 2 WEEKS!
100% NATURAL HEATLHY WEIGHT LOSS
EAT AND BURN FAT AT THE SAME TIME!!!
A combination of Natural Herbs that help your body to:
■ BREAK DOWN CELLULITE
■ ELIMINATE BODY WASTE MATERIALS
■ REDUCE WATER RETENTION
■ INCREASE BLOOD CIRCULATION
■ APPEASE APPETITE NATURALLY
Contains a combination of pure natural herbs that work together
to strengthen the elimination systemThis herbal supplement helps to appease the appetite.
It also helps the body to break down and dissipate excess fat around the heart and other vital organs.
INGREDIENTS

CHICKWEED - Treat blood toxicity. Reduce excess fat. Protect damaged or inflamed tissues.
LICORICE ROOT - Treats adrenal insufficiency. Helps counteracts stress.
BLADDERWRACK - A reducing aid for weight problems.
BURNDOCK ROOT - Treat water retention and infections of the urinary tract.
HAWTHORNE BERRIES - Normalizes blood pressure. Good for circulation.
PARSLEY ROOT - Build energy. Treat water retention & bladder infections.
KELP - Used in the recovery from acute ailments and in building energy back for those suffering chronic diseases.
GOTU KOLA - One of the best herb tonics used for all ailments of the mind and nerves.
FENNEL SEED - Relieves gas and pains in the bowels. Lubricates the intestines.
THAT'S NOT ALL!

TAKE FORMULA 2 ALONG WITH OUR AWARD WINNING BiOrigine France Tea FOR A WEIGHT LOSS PROGRAM AND LOSE UP TO 3KG IN JUST 2 WEEKS!

Fat Freeze Essence (50ml)
_________________________________________________________________________________
What is Freeze Fat?
Fat Freeze gel applied during the procedure, the affected area is cooled down to the point where adipose tissue is destroyed, causing a lymphatic drainage and slimming effect.
Benefits: Elimination of cellulites, Thigh reduction, lymphatic drainage and  slimming,
1) New Fat Freeze/Cryo Gold Essence detoxifies the body,  returning it to its normal metabolic balance
promoting excess fluid draining and breaks down stubborn cellulite, stimulating microcirculation for radiant skin health.
2) Refines and firms the skin.
3) Good for volume loss in firm legs, this cooling effect helps reduce the heaviness in legs, lymphatic drainage and show immediate results Improves the overall condition of the skin by increasing oxygen and nutrient supply to the skin.
4) Natural moisturizing, refresh, firming skin with elasticity.
5) Fades stretch marks, scars and wrinkles Lightens varicose veins and smooth skin for long time using Frequent fat freeze Essence application helps tighten the skin.
6) Some experts even advise cryotherapy as an anti-cellulite and skin-firming treatment.
7) This is a great product for those that lose weight and need to firm the skin.
8) Used by many that claim to have saggy skin as a result of aging, weight loss,
9) Ideal for those who have had a significant weight loss that result in loose skin.
10) Using Cryo-Thermo Slimming Gold Essence to apply on problem areas and light massage recommended.
Cryo/Fat Freeze Essence ingredients:  
Caffeine, Orange, Peppermint extract, and other natural active slimming ingredients that  help to firming the skin and reduce inches.
 Important Storage: 
Store the Fat Freeze/Cryo Gold Essence on the cool temprature/fridge, take from the fridge and applied immediately to benefits  from the  freezing cooling effect. Use twice daily on the problem area for effective result.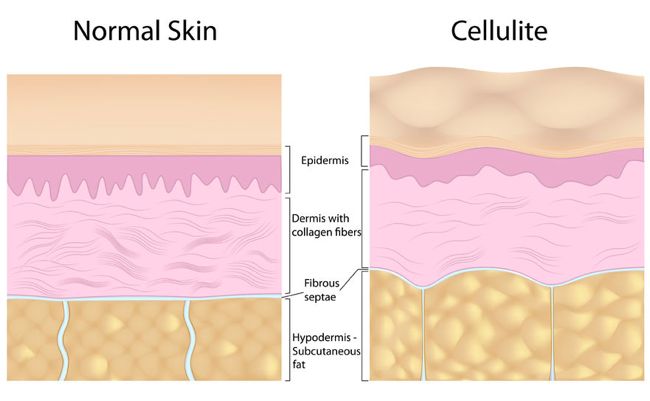 How Cyro/Fat Freeze Essence works:

Detoxification and eliminate toxins
 Effectively get rid of harmful substances or waste materials from your body
Slimming and helps in lymphatic drainage
Remove excess fat and stubborn cellulite build-up, prevent accumulation of fatty tissues under the skin
Firming of sagging skin
Tone, contour and tighten your muscle to prevent flabbiness and slackness
Reduce stretch mark
Diminish the appearance of stretch marks and scar tissues, help to nourish and soften dry or damaged skin.
Let's Say Bye Bye to Cellulite!!
*Disclaimer: Results vary based on the individual.