Description
Moisturizing Mini Spray Steamer

USB Charger

Brand new and high quality.
Mini steamer adopted with high-technolohy and special concussion,an atomize the water skin care product on quick basis, and form the soft essence of care spray skin-nanometer anion to spray face.
 it can be effectively and deeply absorbed and produce the most excellent skin care and beautification effect.

It can cleanse deep layers of skin, discharge toxins as well as replenish moisture. Nano-ionic steams lets you easily perform skin care at home.
 It is more easy for deeply cleansing skin and discharging toxins under effect of heated steam, to make skin more transparent, fair and clean.
 Simply and conveniently used with one-key operation, you can perform comfortable care of an esthetic salon in your own home.
 Minute, nano-ionic steam penetrates deeply into skin to quickly moisturize skin and supplement skin moisture.
Specification
Product Name: Facial Steamer
Water Tank Capacity: 20ml
Power: Polymer battery 500mAh
Power: 1.85W
Colour: White
Charging time: 2 Hours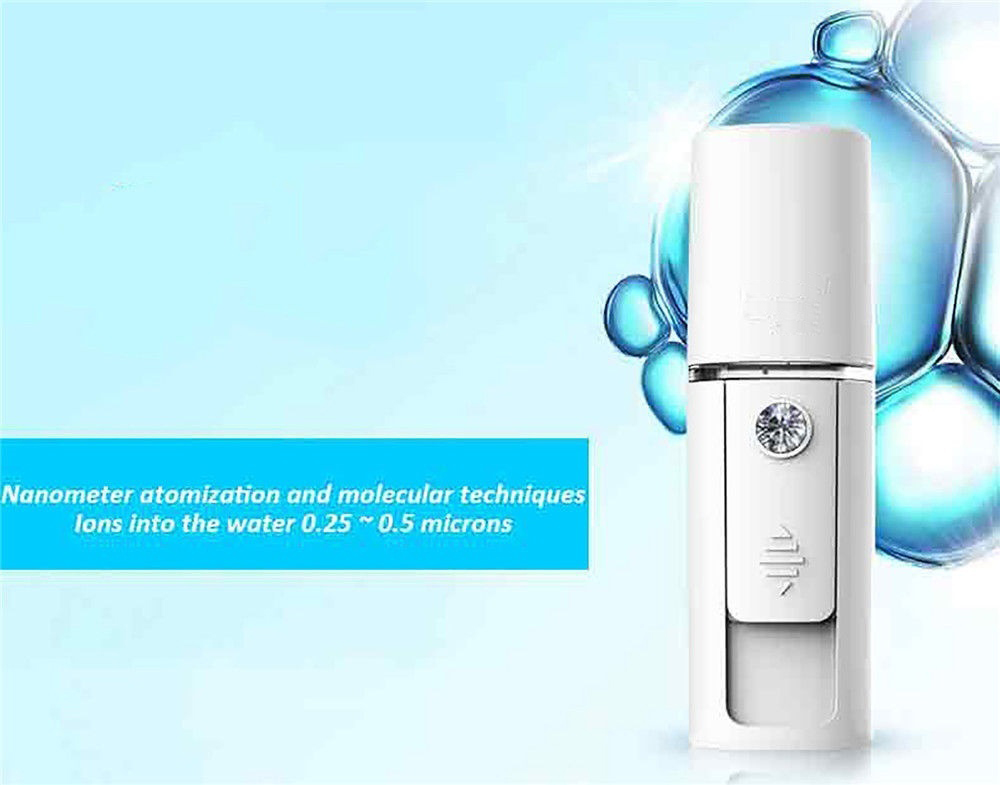 Suitable For Difference Skin
Dry Skin
Cuticle maintenance, help the skin rebuild a self-renewing environment, daily spray form a natural protective barrier.
Oily Skin
Accelerate metabolism take away the skin pores of grease, effectively control the occurrence of ance.
Normal Skin
Moisturize the skin in daily
Sensitive Skin
Water molecules atomize on sensitive skin without irritation.

 

Advantages:
    Rechargeable style facial steamer
Popular style for ladies and girls.
Portable size, carry in personal bag, and any time use.
Use hydro spa 1-2 times every day, or when you feel you need it.
Spay purity water or dilute plant& floral water
Keep skin moisture, luster and elastic all day long, keep skin younger.

ORDER NOW!