Description
EXPRESSIONS SLIMMING SERIES
(90 capsules Formula 2/ Detox Kit [Formula C, Formula D & Wheat Bran]/ 200ml Lavender Slimming Oil/ 50ml Fat Freeze Slimmng Essence)
Buy Any 2 & Save Up To 25% OFF
FORMULA 2
Actress Michelle Chong's Special Recommendation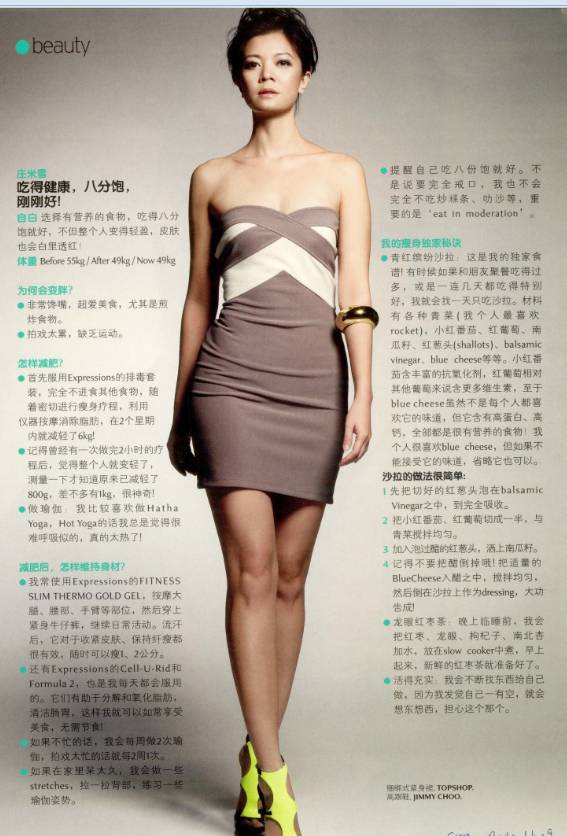 " 55kg to 49kg "
Local Blogger QiuQiu's Recommendation
" I find it quite amazing how Expressions can make me, from feeling like a disheartened and fat new mom, to a hot mom now " 
(QiuQiu, local blogger)
*disclaimer – Results may vary base on the individual.

*Click on image below to see review*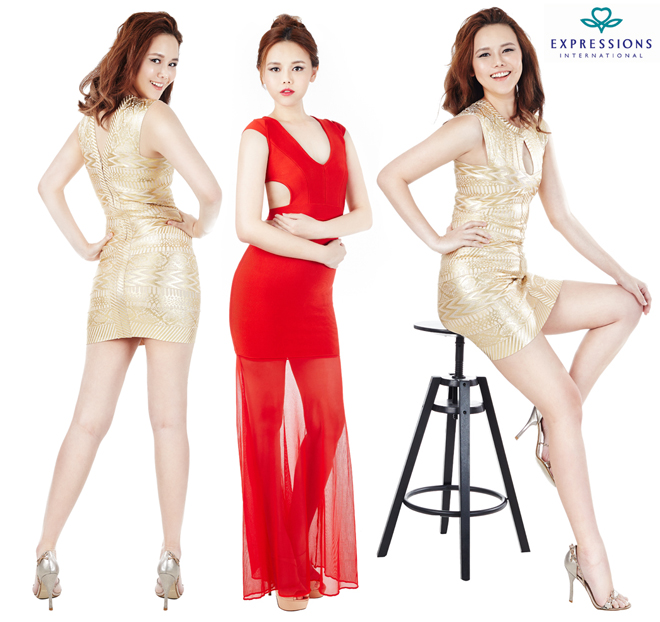 " Thanks to all the treatments at Expressions, i saw great improvements in term of my stretchmarks and cellulite. It's all getting less visible now =D And i feel myself feeling lighter and much more energetic, kind like feeling and looking from age 28 to 22 HAHA. " 
" Thank you Expressions for getting me back in shape.. Now i feel so much more confident and happy! "
EXPRESSIONS FORMULA 2 HERBAL FAT BURNING.
LOSE 2 KG IN 2 WEEKS!
100% NATURAL HEATLHY WEIGHT LOSS
EAT AND BURN FAT AT THE SAME TIME!!!
A combination of Natural Herbs that help your body to:
■ BREAK DOWN CELLULITE
■ ELIMINATE BODY WASTE MATERIALS
■ REDUCE WATER RETENTION
■ INCREASE BLOOD CIRCULATION
■ APPEASE APPETITE NATURALLY
Contains a combination of pure natural herbs that work together
to strengthen the elimination systemThis herbal supplement helps to appease the appetite.
It also helps the body to break down and dissipate excess fat around the heart and other vital organs.
INGREDIENTS

CHICKWEED – Treat blood toxicity. Reduce excess fat. Protect damaged or inflamed tissues.
LICORICE ROOT – Treats adrenal insufficiency. Helps counteracts stress.
BLADDERWRACK – A reducing aid for weight problems.
BURNDOCK ROOT – Treat water retention and infections of the urinary tract.
HAWTHORNE BERRIES – Normalizes blood pressure. Good for circulation.
PARSLEY ROOT – Build energy. Treat water retention & bladder infections.
KELP – Used in the recovery from acute ailments and in building energy back for those suffering chronic diseases.
GOTU KOLA – One of the best herb tonics used for all ailments of the mind and nerves.
FENNEL SEED – Relieves gas and pains in the bowels. Lubricates the intestines.
---
DETOX KIT 
The Detox Kit Includes: 
Formula C (Upsized to 90 cps) * 1
Formula D (Upsized to 90 cps) * 1
Wheat Bran (90 cps) * 1*
Expressions Maple Syrup is sold separately!
HIGHLY RECOMMENDED!*
LOSE 3KG IN JUST 3 DAYS!

RECOMMENDATIONS
(*CLICK ON IMAGE*)"After 3 days detox, i feel my body feel lighter." (Yuni, 2016)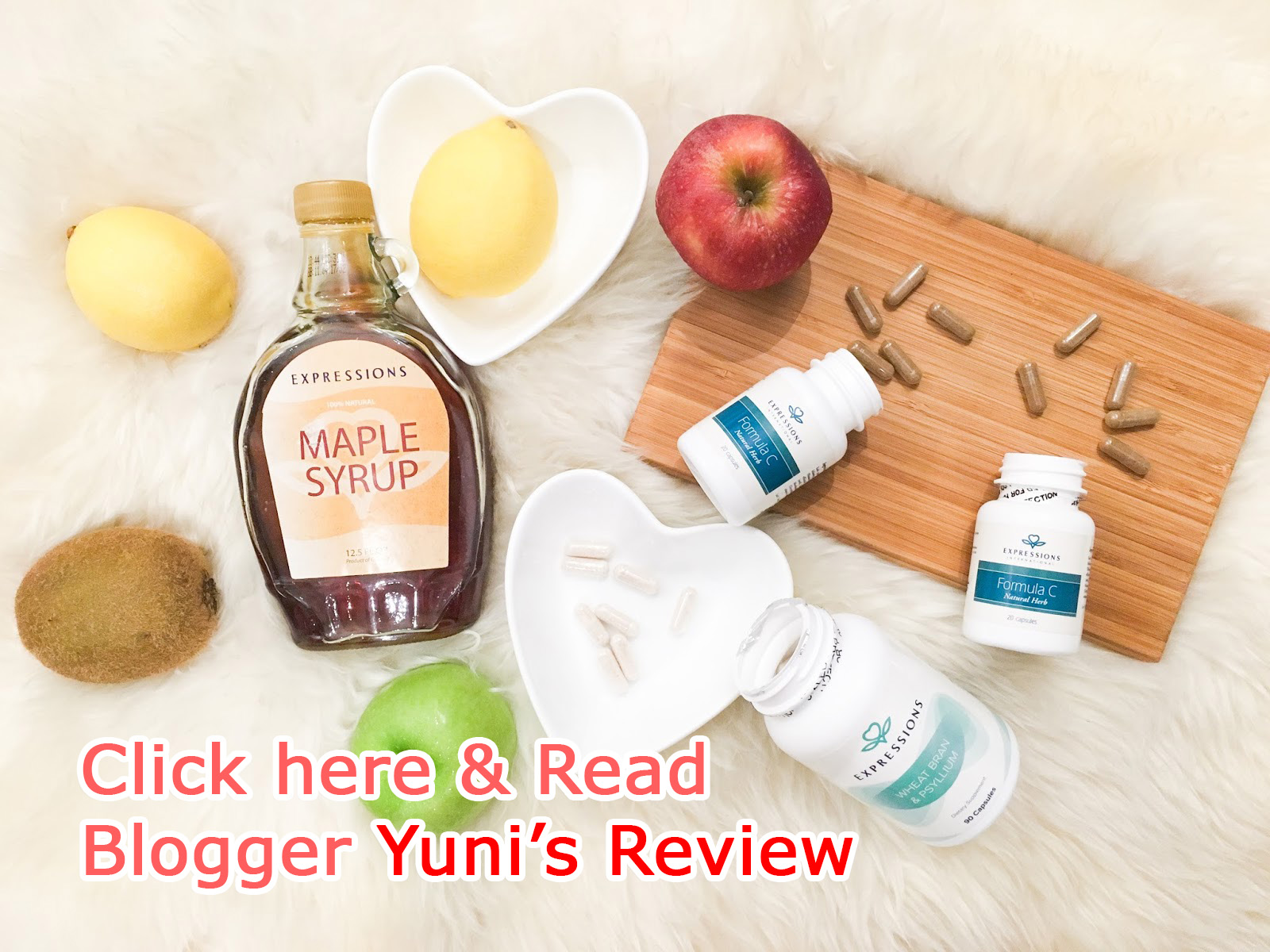 Proven Results by local blogger
Bong Qiu Qiu 

*disclaimer – Results may vary base on the individual.
" I find it quite amazing how Expressions can make me, from feeling like a disheartened and fat new mom, to a hot mom now " (QiuQiu, local blogger)

STILL NOT CONVINCED? MORE REVIEWS!!!

"Yes, my body weight went down by 1.9 Kg and my body fat went down by 0.5% by my metabolic rate has gone down slightly." (Denise, 2016)
 PROVEN RESULTS!

 *disclaimer – Results may vary base on the individual.
*disclaimer – Results may vary base on the individual.
INTRODUCING EXPRESSIONS 3 DAY MASTER DETOX KIT
CLEANSE YOUR COLON AND SLIM DOWN IN JUST 3 DAYS
Expressions' detoxification program is designed to clean out mucus, toxins & other waste material from the intestinal tract and other major organs. (These toxins contribute to excessive weight gains and pollutes the body system.) With Expressions 3 Day Detox, our organs are able to function much more effectively & thus restore new energy for a healthier glow.
EXPRESSIONS NUTRITIONAL SUPPLEMENTS
✓ Approval by HSA (Health Science Authority) & FDA (Federal Drug Administration)
✓ Produced by a panel of physicians and nutritionists
✓ 100% natural, safe.
The Expressions Detox Health-Kit Product Description
This synergistic combination of 11 herbs works together to help rid of liver, kidney and bowels of toxins and bodily wastes.
Made from a combination of 10 herbs. Contains a bowel tonic and Rebuilding Formula, helping to improve intestinal absorption of vital nutrients while decreasing the absorption of toxins.
A superior fibre that speeds up the body's processing time, providing important vitamins, minerals and other nutrients. Curbs hunger pangs and prevents constipation. Helps lower cholesterol level and cleanses the intestinal tract.
Expression Grade A Maple Syrup
Expressions' maple syrup is a great way to mix a healthy fat-free drink that's sweet but low in sugar. Maple syrup contains vitamins, minerals, amino acids and balanced sugars that makes it an ideal cleansing drink when mixed with water and lemon juice.
This mixture of maple syrup, water and lemon juice cleanses the digestive tract and improves the elimination of impurities from the body.
       
*Upon purchase of Expressions' DeTOX Health-Kit, you will receive a 3 days instructions guide.
Benefits of Detoxification:

Cleanse the digestive tract
Purify major organs
Improve elimination of toxins
Mental clarify
Reduce dependency on sugar, caffeine, alcohol, drug, etc
Detoxification also help to treat following signs:
Allergies
Headaches
Mental confusion
Digestive irregularity
Body odour or excessive perspiration
Bad skin
Dependency on sugar, caffeine, alcohol, drugs, etc
Lack of energy
Overweight
Constipation
*disclaimer – Results may vary base on the individual.
BETTER SKIN!
MUCH RADIANT COMPLEXION!
HEALTHIER BODY!
&
IMPORTANCE OF DETOXIFYING
Body detoxification has been part of healthy cleansing for thousands of years. It has been the foundation of every culture's healing philosophy for health and well being.
Due to various pollutions in our environment (especially with the ongoing haze), residues from drugs, preservatives, processed food and unwanted waste are trapped in our bodies. The detoxification process is essential for maintaining a healthy body and lifestyle.
The Expressions Supplements are
100% natural and safe
PURIFICATION Detox PROGRAM
– Consumers are able to take fruits and other healthy substitutes for this programme if they are unable to resist hunger pangs. 
*Purification Programme has slightly moderated dosages targeted for consumers who like to intake fruits and veggie– Consumers in this program are solely "Cleansing" itake of lemon juice and maple syrup +Fruit and veggie diet.

PURIFICATION PROGRAM
*Drink with Maple Syrup & Lemon Juice

Day 1 – Morning: 8 Wheat Bran, 2 Formula C, 2 Formula D
&
– Evening: 8 Wheat Bran, 2 Formula C, 2 Formula D
Day 2 – Morning: 8 Wheat Bran, 2 Formula C, 2 Formula D
&
– Evening: 8 Wheat Bran, 2 Formula C, 2 Formula D
Day 3 – Morning: 8 Wheat Bran, 2 Formula C, 2 Formula D
&
– Evening: 8 Wheat Bran, 2 Formula C, 2 Formula D
How to prepare the Maple Syrup drink
In 1 bottle (1.5ltr) of distilled water, mix with 1/3 of Maple Syrup, squeeze juice of 2 lemons.
Remember to mix well and at the same time, drink lots of water. 
Caution
At Expressions we do not diagnose or prescribe, neither do we replace your physician(s). We recommend patients under any medications to consult your physician for advice.
ReviewToxin Contributors:
Alcohol
Drugs
Coffee
Carbonated drinks
Cakes,biscuits, sweets
Sugar
Processed and refined foods
Artificial additives, colourings and preservatives
Smoking
Stress
Pesticides
Radiation (e.g. mobiles, microwaves)
Environmental pollution (e.g. car fumes, air-condition)

Toxin Prevention:

Drink water
Fresh fruit
Vegetables
Essential Fatty acids (organic Omega 3 seed oil blend)
Salads
Herbal teas
Herbal supplements
Antioxidants
Dry skin brushing (stimulates micro-circulations)
Salt baths
Sauna
Massage (stimulates lymphatic drainage)
Exercise


---
LAVENDER SLIMMING OIL
The Lavender Slimming Oil is made in Australia, and was awarded by Singapore's Women's Weekly Spa Awards in 2014.

*Disclaimer – Results may vary base on the individual.
Benefits
Expressions Lavender Slimming Oil contains a very potent blend of natural fruit oils. It helps to break down excess fat and stubborn cellulite build-up. This combination of oil acts as a diuretic which helps to minimize water retention in the body. This multi-function oil has incredible slimming properties which can also be used for relaxing purpose and massages.
Tone up and firms sagging/flabby skin
Remove excess fat and cellulite
Combats fatigue and stress
Detoxifies
Anti-cellulite
Lipolysis slimming
Improves blood circulation
Contours the body
Reduces stretch marks
DETOXIFICATION
Safe and effective elimination of harmful substances or waste materials accumulated in your body.
SLIMMING – FACILITATES LYMPHATIC DRAINAGE
Efficient removal of excess fat and stubborn cellulite build up. It also prevents the accumulation of under-skin fatty tissues.
ELIMINATION OF SAGGING SKIN
Tones, contours and tightens your muscles in order to prevent and reduce flabbiness and slackness.
REDUCTION OF STRETCH MARKS
Diminishes the visibility and appearance of stretch marks and scar tissues by helping nourish and soften dry and damaged skin.
Ingredients
Expressions Lavender Slimming Oil is made of natural ingredients for slimming, tightening and relaxing properties.
Lemons : Helps improve blood circulation and increase metabolism rate.
Grapefruits : Cleanses the body of toxins, remove water retention and also treats cellulite.
Juniper Berries : Stimulates skin tissue regeneration, moisturizes, tones and tightens the skin.
Oranges : Release fatty acids into the bloodstream then used for energy.
Lavender : Calming, balancing, soothing, reduces scars and stretch marks.
AROMA SLIMMING OIL
Contain very potent blend of natural fruit oils that helps to break down excess fat and stubborn cellulite build-up. This combination of oil acts as diuretic which helps to minimise water retention in the body.
LAVANDULA ANGUSTIFOLIA (LAVENDER)
Calming, relaxing& refreshing, it helps to soothe scars and heals damaged skin (i.e. stretch marks).
CITRUS LIMONUM (LEMON)
Uplifting antioxidant, it improves circulation, eliminates waste and promotes slimming by increasing metabolism rate. It is believed to be able to satiate sweet cravings, thus curbing appetite and food intake.
CITRUS PARADISI (GRAPEFRUIT)
It stimulatesthe lymphatic system, thereby cleansing the body of toxins. It has positive effects on obesity with its diuretic properties – helping to reduce water retention and treat cellulite.
CITRUS SINENSIS (SWEET ORANGE)
This antioxidant and anti-depressantis diuretic andgets rid of bloated tummy. It serves as an alternative for detox, and aid in weight loss and water retention.
VITUS VINIFERA (GRAPE SEED)
Stimulates skin tissue regeneration, it has a very light texture that is easily absorbed by the skin. It moisturises, tones, firms and tightens the skin, reducing skin swelling.
JUNIPERUS COMMUNIS (JUNIPER)
Juniper promotes and improves blood circulation. It also helps in the removal of toxins like uric acid from the body. Both of these properties are essential to relieve swelling, and help fight ailments like rheumatism, arthritis, gout, and renal calculi, which are related to improper circulation and the accumulation of toxins in the body.
Instructions for Use
Apply twice a day – once in the morning and once in the evening (for more effective results).
Use on problem areas such as tummy, thighs or love handles.
Wrap tightly the area for an hour and cover it with a thick blanket to increase your body temperature for effective circulation.
Instead of the wrapping method you can also massage the problem area with the oil to target fat and cellulite.
For Massage Purposes
Can be used for full body or specific areas massage.
For Body Care Purposes
Apply with broad circular movements all over the body. Finish by kneading between thumb and index finger, rolling the skin from thumb to index.
For Slimming Purposes
Apply on problem areas such as tummy, thigh or love handle and use cling fling wrap for an hour. After the wrap, use thick blanket to cover your body for effective circulation.
Reviews
"Overall, I like the scent and texture of the oil. I use it more as a massage body care oil instead of focusing on it's slimming purposes. The heated effect did go off after awhile so don't worry about applying it in the morning. The oil acts well as a body moisturizer and massage oil to relax my stressed body."
– Pearlywerkz by Pearly Tan
*Disclaimer: Results vary based on the individual.
---
FAT FREEZE SLIMMING ESSENCE
What is Freeze Fat?
Fat Freeze slimming gel applied during the procedure, the affected area is cooled down to the point where adipose tissue is destroyed, causing a lymphatic drainage and slimming effect.
Anti Cellulite, Thigh Reduction,  Firming & Body Shaping
Function
Benefits: Elimination of cellulites, Thigh reduction, lymphatic drainage and  slimming,
1) New Fat Freeze/Cryo Gold Essence detoxifies the body,  returning it to its normal metabolic balance promoting excess fluid draining and breaks down stubborn cellulite, stimulating microcirculation for radiant skin health.
2) New Fat Freeze/Cryo Gold Essence refines and firms the skin.
3) New Fat Freeze/Cryo Gold Essence is good for volume loss in firm legs and arms, this cooling effect helps reduce the heaviness in legs and arms, lymphatic drainage and show immediate results Improves the overall condition of the skin by increasing oxygen and nutrient supply to the skin.
4) New Fat Freeze/Cryo Gold Essence can natural moisturize, refresh, and firm skin with elasticity.
5) New Fat Freeze/Cryo Gold Essence fades stretch marks, scars and wrinkles Lightens varicose veins and smooth skin for long time using Frequent fat freeze Essence application helps tighten the skin.
6) Some experts even advise cryotherapy as an anti-cellulite and skin-firming treatment.
7) This is a great product for those that lose weight and need to firm the skin.
8) Used by many that claim to have saggy skin as a result of aging, weight loss.
9) Ideal for those who have had a significant weight loss that result in loose skin.
10) Using Cryo-Thermo Slimming Gold Essence to apply on problem areas and light massage recommended.
Cryo/Fat Freeze Slimming Essence ingredients: Caffeine, Orange, Peppermint extract, and other natural active slimming ingredients that  help to firming the skin and reduce inches.
 Important Storage: 
Store the Fat Freeze Slimming Essence on the cool temprature/fridge, take from the fridge and applied immediately to benefits  from the  freezing cooling effect. Use twice daily on the problem area for effective result.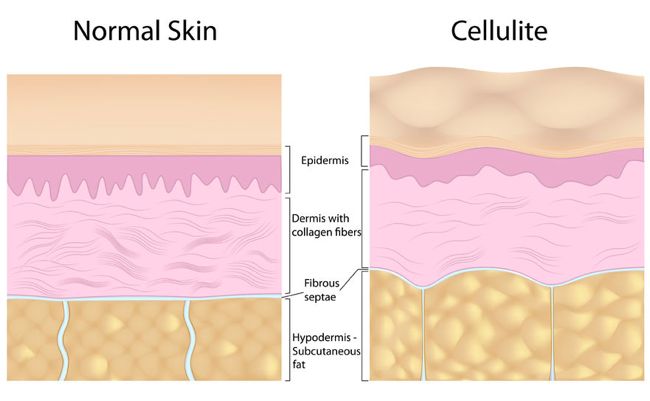 How Cry/Fat Freeze Slimming Essence works:
Detoxification and eliminate toxins  Effectively get rid of harmful substances or waste materials from your body
Slimming and helps in lymphatic drainage  Remove excess fat and stubborn cellulite build-up, prevent accumulation of fatty tissues under the skin
Firming of sagging skin  Tone, contour and tighten your muscle to prevent flabbiness and slackness
Reduce stretch mark Diminish the appearance of stretch marks and scar tissues, help to nourish and soften dry or damaged skin.
Let's Say Bye Bye to Cellulite!!
Result:
*Disclaimer: Results vary based on the individual.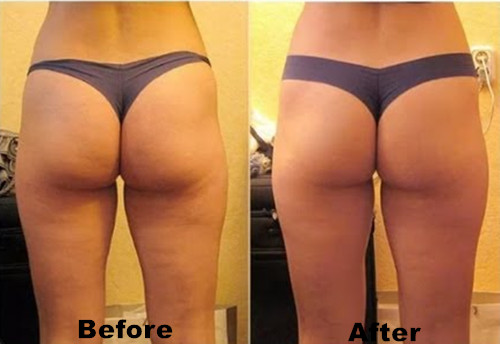 *Disclaimer: Results vary based on the individual.
*Disclaimer: Results vary based on the individual.
Expressions Fat Freeze Slimming Essence contains pure gold particles which serves to detoxify your body, reduce cellulite and increase circulation. Suitable for both men and women, it is effective for slimming and toning. Expressions take pride in its philosophy of total wellness, using only dermatologically tested natural ingredients in all its products. Cryo Slimming approach greatly help you reduce your fatness and allows your body to return to normal metabolic balance while breaking down stubborn cellulite and stimulating micro-circulation.