Description
Surprise your parents with
Parents' mum

special deal
Sweetest Parents' Special Deal included
1. Phytoceramides
*
* FREE  2X  snow lotus mask  + Eco Bag + Heart shape flowers
Expressions Phytoceramides (Beauty Booster) 
Expressions Flawless skin with Phytoceramide Ageless Beauty Regime
30 Capsules per bottle , One capsule per day.
Skin Rejuvenate from the Inside Out
Phytoceramide consists of ceramosides which is patented and clinically proven ingredient provides a powerful moisturizing and anti-aging action by oral. It can help to increase skin moisture, reduce wrinkles and increases skin elasticity in just 15 days.
Your Skin's Natural Regeneration Molecules
As the year passes, ceramides production declines dramatically.

*disclaimer – Results may vary base on the individual.
The phytoceramide Breakthrough
To help prevent skin infections, skin dryness and wrinkling, researchers have investigated the effectiveness of tropically applying ceramides to the skin surface
That's why cream and lotions, applied to the outer surface of the skin simply can't match the steady supply of ceramides that naturally comes from healthy, youthful skin.
Take Expressions Collagen and Phytoceramides Together to Get the Best Result
Snow Lotus Mask (

Click the photo below for more information

 )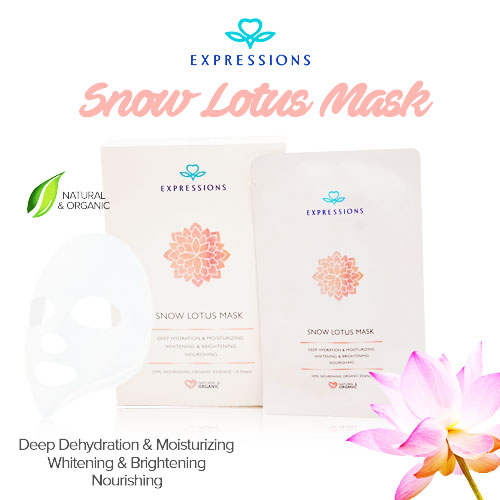 Free gift (Eco bag)